Depth Sensors DS-100 / 400 / 2500 / 6000 series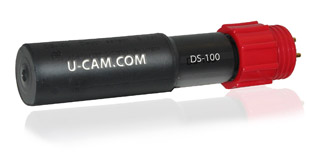 Accurate depth sensors for surveying and underwater operations, for stand alone use or combined with GPS positioning system. The DS- series sensors are ideal to use together with Inspecam cameras and Control Box GA for indication of the depth / pressure on the screen.
Disolved Oxygen Optical Sensors
Measuring of the dissolved oxygen on the display, as overlay text on the image. Can be used with Inspecam PT/HD/DW/Diver series cameras.
Optical sensors have provided a much more stable measurement, but many types on the market are still slow to respond and require regular calibration due to degradation of the lumiphore material.
dication of the depth / pressure on the screen.
Applications:
Wastewater: Aeration tanks, digesters, effluent monitoring
Aquaculture
Brewing / Fermentation
Bio-processing
Chemical process, food & dairy, pulp/paper, etc